(Exploring Your Mind) Within Greek mythology, Tiresias played the role of clairvoyant, in contrast to his physical blindness. He was very important in the development of several myths, such as that of Narcissus. Today, we're going to take a closer look at this interesting figure.
Related The Myth of Dionysus, God of Wine and Pleasure
by Staff Writer, February 11th, 2020
The myth of Tiresias is extremely interesting because of its approach to sexuality. Related to clairvoyance, we're talking about a story that also speaks of transsexualism, female pleasure, and voyeurism, which would be closely related to the famous Oedipus complex.
Tiresias was the most important soothsayer in Greek mythology, appearing in a number of episodes in works written by different authors. His figure has even been used in later works, some of them contemporary.
Perhaps the most obvious characteristic of Tiresias was his blindness. He was blind, and yet he could see the future. This was how the Greeks saw the ultimate meaning of tragedy. Paradoxical situations, with no way out, in which a gift always implied punishment and vice versa.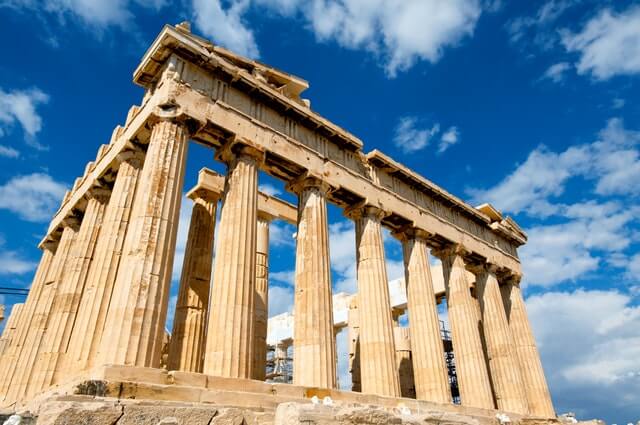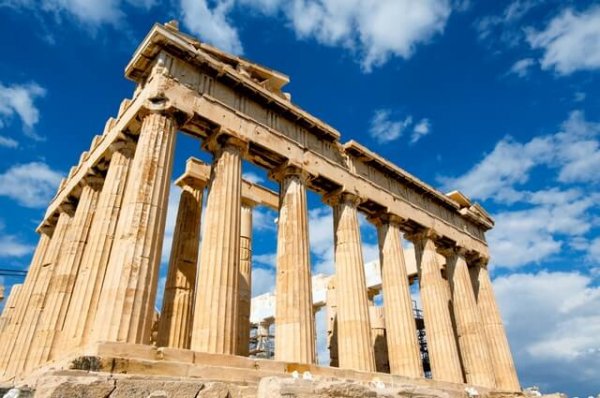 The origin of the myth of Tiresias
The myth of the origin of Tiresias is one of the most popular ones. There are approximately 15 different versions. However, in this article, we'll focus on two of the most cited ones.
Both agree that the soothsayer was the son of the nymph Chariclo and Everes. However, they differ from each other in explaining the reasons why he ended up being blind and clairvoyant at the same time.
Book Astro-Theology and Sidereal Mythology by Michael Tsarion
A classical version points out that Chariclo, the mother of Tiresias, was one of the closest friends of Athena, goddess of wisdom. The two used to go to Mount Helicon to bathe naked, immersing themselves in a fountain there. One day, Tiresias went out to walk and hunt in the forest and, without wanting to, saw the two naked women.
Athena was furious and immediately punished him, depriving him of his sight. Chariclo defended his son by pointing out that he had simply looked at what was before his eyes, without any bad intentions.
However, no mortal was allowed to see a naked god. So, Athena didn't give him back his sight. But to make up for the punishment, she gave him the gift of divination. She assured him that he wouldn't lose it, even in death.
Tiresias' transsexuality
The second of the best-known versions of Tiresias' origin says that he was walking in the fields one day when he saw two snakes mating. He wanted to separate them and, to do so, he gave them a strong blow. As a result of this, the female died, and Tiresias himself became a woman.
Seven years later, something similar happened. Again, he caught two snakes mating and hit them with his stick. However, he killed the male this time and became a male again! After these incidents, the god Zeus and the goddess Hera, his wife, started a heated argument about whether men or women felt more sexual pleasure.
As Tiresias had had both sexes, the gods called him to consult him about it, and add his experiences to the debate. When asked, Tiresias said that women felt more pleasure.
This infuriated Hera, who felt embarrassed and humiliated in front of her husband. She then punished the mortal by taking away his sight, but Zeus, to compensate, gave him the gift of divination.
Book The Message of the Sphinx: A Quest for the Hidden Legacy of Mankind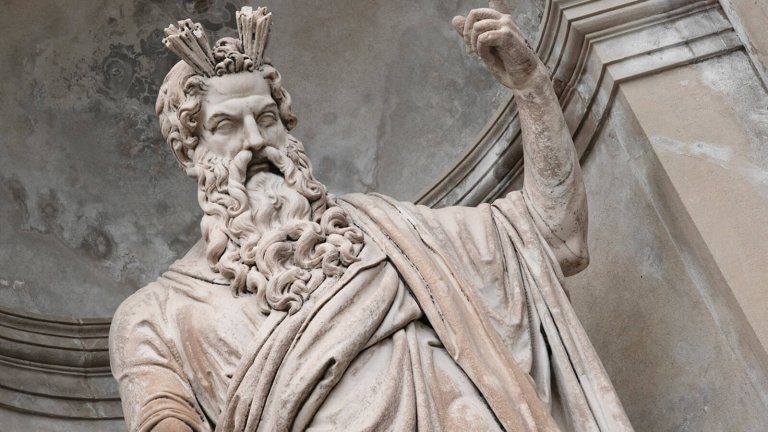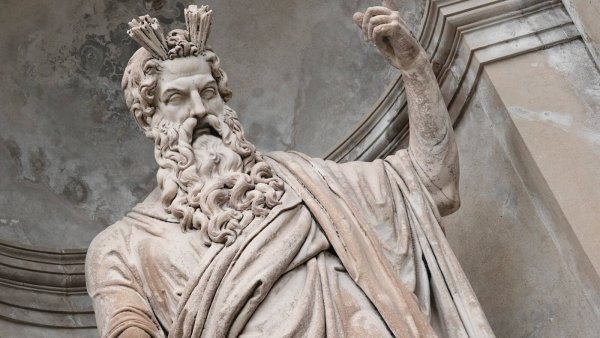 Some legends of the fortune teller
Tiresias was the main character in several of the most important Greek stories. He foretold a black future for Narcissus. When Narcissus' mother asked him about the fate of her son, the fortune teller predicted that he would live a long time, as long as he didn't set his eyes on his own reflected image.
This clairvoyant also appears in the tragedy of Oedipus Rex. He decided to consult him after a plague that devastated Thebes. The king consulted the Oracle of Delphi and it said that the evil was to the murder of the previous king, Laius, and the resulting dishonor. If the crime wasn't atoned for, then the plague would continue.
Oedipus didn't know that he had killed Laius, who was, in fact, his father. Nor did he know that he had later inadvertently married his own mother. Thus, one day, he sent for Tiresias to reveal the name of Laius' murderer.
At first, Tiresias refused to cooperate, but he ended up giving in to the torture he was subjected to. He said that Oedipus himself was the murderer. Oedipus didn't believe him at first and expelled him from the palace. However, soon afterward, he understood everything and gouged his own eyes out.
Body For Awareness Project: Your body, your clothes, your truth. On Sale Now.
Stillness in the Storm Editor: Why did we post this?
Consciousness is one of the most mysterious phenomena of all time. Scientists, philosophers, and mystics have been searching for the answer to the question, What is Consciousness? for most of human history. In modern times, the spiritual origins of consciousness are being replaced with a materialistic view, that awareness emerges as an additive property of electrical impulses in living things. Despite the fact this theory is assumed to be true, any self-respecting psychologist will tell you we have no idea what consciousness really is. The preceding article discusses consciousness, some of its properties, and possible origins. This is helpful to contemplate because, in the act of trying to understand the mysteries of consciousness, you develop critical thinking skills and stimulate your philosophic muscles, both which are immensely important for almost everything we do in life. Additionally, you'll develop abstract thinking skills, the ability to explore intangible realities that govern material realms. With the power of an active mind capable of navigating the realities of consciousness, great leaps in personal attainment can be made along with preparing you for the Great Work of making this world a better place. 
– Justin
Not sure how to make sense of this? Want to learn how to discern like a pro? Read this essential guide to discernment, analysis of claims, and understanding the truth in a world of deception: 4 Key Steps of Discernment – Advanced Truth-Seeking Tools.
---
Stillness in the Storm Editor's note: Did you find a spelling error or grammatical mistake? Send an email to corrections@stillnessinthestorm.com, with the error and suggested correction, along with the headline and url. Do you think this article needs an update? Or do you just have some feedback? Send us an email at sitsshow@gmail.com. Thank you for reading.
Source:
https://exploringyourmind.com/the-myth-of-tiresias-and-sexuality/
Thanks for everything.
If you value our work here at Stillness in the Storm, please make a donation. Without support from people like you, what you're reading now wouldn't be possible.