(Exploring Your Mind) Superstition has always been a part of our lives. In fact, every single culture has its own superstitious customs. For example, in some areas of Russia, breaking a dish is a good omen. It's as if each superstition had some kind of specific usefulness in our daily lives and individual situations. Read on to discover the psychology of superstition!
Related Psychology of Déjà Vu or "Postdiction Bias"
by Staff Writer, November 11th, 2019
In our culture, we have several underlying superstitions that people believe. We all know someone who points out how many years of bad luck we'll have if we break a mirror or the terrible things that'll happen to us if we come across a black cat.
Although there's no logical or scientific argument to support them, the people who really believe them tend to live their lives around them. In some cases, they may be quite harmless and unimportant, but, in others, they may become chains that really do restrict and enslave people.
Buy Book Mind Control: Human Psychology, Manipulation, Persuasion and Deception Techniques Revealed
---
CHEMTRAIL PROTECTION AT LAST!
Worried about toxins from geo-engineering? Headaches, digestion issues, emotional problems? You might be chem-sick. Detox NOW with:
Pure Body Digest Detox and Pure Body Extra Strength Cellular Detox
What's superstition?
Superstition is an irrational belief in objects or actions without any evidence to back them up. For instance, believing that wearing a rabbit's foot around your neck brings good luck. There's no evidence that this is so, but some people actually think it's true. Here are some more examples of superstitions:
Making a wish when you see a shooting star.
Carrying a four-leaf clover around with you to bring you good luck.
Crossing your fingers when you want things to turn out a certain way.
Getting out of bed on the right foot because you'll have a better day if you do.
Attributing good luck to objects such as horseshoes.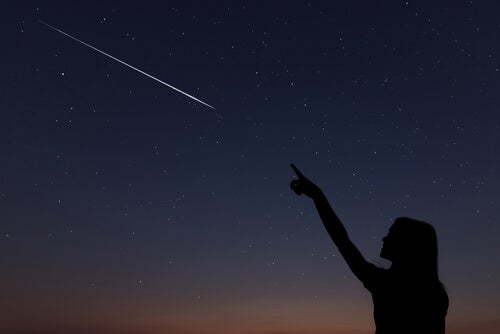 Superstitions are usually believed to either bring good luck or drive away bad luck. They're used to either attract success or make failure flee. People believe that doing these behaviors will make their lives easier and provide them with money, love, or success. Although there are several superstitions that people hold all over the world, each person can also develop their own.
What's the origin of the psychology of superstition?
The principle that underlies the psychology of superstition is the so-called operant conditioning identified by B. F. Skinner. To do this, as strange as it may sound, he started working with pigeons. When these animals pressed a button inside their cages, they were given food.
With the passage of time, they "learned" that this button gave them food, so they activated it when they were hungry. Later, the system changed. This time, when the pigeons carried out certain movements, they received the food. As a result, they started to develop "superstitious behavior" by carrying out these different movements, all with the hope of getting some food.
Well, this is very similar to what happens in humans regarding superstitions. A person can associate a positive or negative consequence with a specific action or behavior. If, for example, we go to an exam with a specific shirt and get a good grade, then it's possible we'll always go to exams with the same shirt on.
Buy Book You Are the Placebo: Making Your Mind Matter
Music is a powerful tool for healing. A team of scientists discovered that certain types of music improve your mood by harmonizing the right and left hemispheres of the brain. In today's high-stress world, you need safe and effective music to feel relaxed, joyful, and upbeat. Give yourself the calm relaxation you deserve. Listen to music proven to reduce stress and anxiety by 65%.
Other phenomena can also easily favor superstition, such as self-fulfilling prophecies or confirmation bias. This bias directs people's attention to the information or events that seem to confirm their hypothesis, making them ignore or pay little attention to those which don't.
Let's take the example of the belief that black cats bring bad luck. If a black cat happens to cross your path one day, then it'll be easy to blame everything negative that happens to you that day on the feline encounter. People unconsciously (or consciously) associate positive things with other causes.
The problems of superstition
Often, superstition isn't bad in itself. It's simply a set of beliefs that inhabit your mind. However, these beliefs can become quite harmful when they reach certain levels:
When you become dependent on an object or amulet to the point of not feeling safe without it.
When superstition clouds your thought processes and makes you start to believe in pseudo-sciences or methods that have little to no evidence or reliability. Horoscopes are a perfect example.
When your performance is affected when you don't perform certain rituals beforehand.
All this tends to raise anxiety levels and lower your self-confidence. Relying on an object or type of behavior undermines the ability you have to achieve things for yourself. It's a subtle way of taking away your merit and attributing it to something else.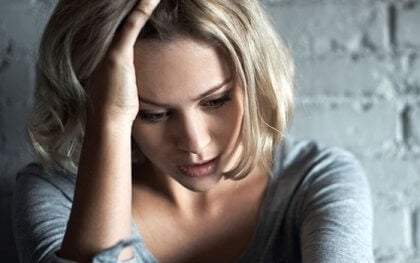 How can we fight superstition?
The best way to fight superstition is to use the power of your mind. Acquiring a critical attitude towards the associations we create between objects and rituals and their consequences is a good way of protecting you against these types of convictions.
Selective proactivity limits and refines the ideas that govern you. As a result, and without realizing it, you'll have more freedom.
Exposing yourself to situations in which you feel helpless – because you're not wearing your lucky charms, for example – is a good way to manage the anxiety they generate. In the end, superstition is nothing more than a belief and not a law of nature. That's why it's also important to learn to control anxiety, not only in cases of superstition, but also in life in general.
By way of conclusion, superstition, and therefore the psychology of superstition, is likely to accompany us forever. It can bring benefits, such as reducing uncertainty or increasing your sense of control. On the other hand, it can be a negative practice when it limits you or causes anxiety.
Stillness in the Storm Editor: Why did we post this?
Psychology is the study of the nature of mind. Philosophy is the use of that mind in life. Both are critically important to gain an understanding of as they are aspects of the self. All you do and experience will pass through these gateways of being. The preceding information provides an overview of this self-knowledge, offering points to consider that people often don't take the time to contemplate. With the choice to gain self-awareness, one can begin to see how their being works. With the wisdom of self-awareness, one has the tools to master their being and life in general, bringing order to chaos through navigating the challenges with the capacity for right action.
– Justin
Not sure how to make sense of this? Want to learn how to discern like a pro? Read this essential guide to discernment, analysis of claims, and understanding the truth in a world of deception: 4 Key Steps of Discernment – Advanced Truth-Seeking Tools.
---
Stillness in the Storm Editor's note: Did you find a spelling error or grammatical mistake? Send an email to corrections@stillnessinthestorm.com, with the error and suggested correction, along with the headline and url. Do you think this article needs an update? Or do you just have some feedback? Send us an email at sitsshow@gmail.com. Thank you for reading.
Source:
https://exploringyourmind.com/the-psychology-of-superstition/
Help us fight big tech and protect freedom of speech.
Please make a donation. Without support from readers like you, Stillness in the Storm wouldn't be possible.