(Exploring Your Mind) Attention is a complex psychological process. There are also multiple types of attention.
Related Improved Mood and Focus Reported by Microdosers
by Staff Writer, September 30th, 2019
Understanding that there are multiple types of attention is important. Most people believe attention is the ability to focus. Anytime someone is distracted or simply not listening to you, you say they're "not paying attention". But here's our question: is it actually possible to live with zero attention?
Attention disorders are extremely common and overdiagnosed these days. This isn't surprising at all. We live in a society that demands constant processing of endless stimuli. Ads, multi-tasking, and electronic devices are just a few examples of the things that fight over our attention at any given moment.
Attention is a cognitive process that takes place in your brain. This means that just because someone is distracted doesn't mean they don't have any form of attention. Instead, they're simply directing it somewhere else at that time.
Buy Brain Supplement Nootropics Booster – Enhance Focus, Boost Concentration, Improve Memory & Clarity For Men & Women, Ginkgo Biloba, DMAE, Mind Enhancement, IQ Neuro Energy, Vitamin B12, Bacopa Monnieri
---
---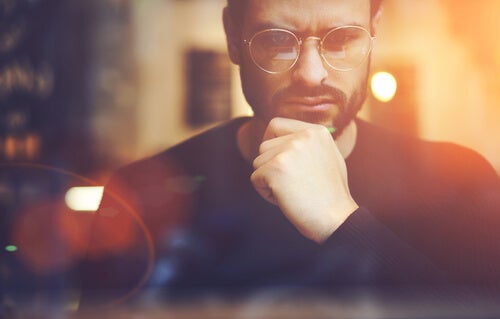 Attention is an executive function
Attention is one of the most complex processes in our brain. In fact, experts haven't yet decided on a fixed definition of it. It's a brain function that helps you filter out stimuli, process information, and focus on a specific thing. For that, your frontal lobe has to assimilate all the information coming from the rest of your nervous system.
That process happens on several different levels, depending on what specific medium you're interacting with. The characteristics of a given task and what it demands of you condition the kind of attention you have to use.
Types of attention
As we mentioned above, there are different levels of attention. One fundamental concept you must understand is orientation. What that basically means is your awareness of your surroundings. The type of attention you require depends on your level of awareness and how many activations you need to respond.
Focalized attention
This type of attention is your ability to respond specifically to one stimulus. That requires you to ignore all the other stimuli in your surroundings. You need a high level of alertness and activation for it.
If you become very tired after a long period of alertness, you no longer ignore other stimuli. In other words, you become more vulnerable to distractions.
Buy Book Goal Setting: Fire Starter Goal Setting Techniques! – Rapid Goal Achievement Strategies Using Visualization, Meditation, NLP Techniques, Willpower, Creativity, … Positivity, Meditation, Morning Ritual)
Sustained attention
Sustained attention is the type you use for tasks that take a long time. It's basically what allows you to do one specific cognitive activity consistently. For example, if you have to study for an exam, you need to read and process the information in a textbook for several hours. The reward isn't often immediate which is why this type of attention has many obstacles such as:
Divided attention
Our brains are absolutely amazing. They allow us to do multiple things at the same time! It's worth mentioning that even if they aren't very demanding tasks, it still has to divide your attention in a way that allows you to perform well in both tasks. 
However, this is a limited capacity. As one or both sources of information begin to demand more of your attention, your ability to respond will weaken. For example, if you need to write and listen at the same time or look at and talk to your professor at the same time, you're using divided attention.
Alternating attention
This is the most important type in terms of cognitive flexibility. It basically involves the ability to change the focus of your attention and switch between different tasks.
One example is preparing the different ingredients in different times frames to prepare a complex recipe. To do that well, you have to switch tasks without forgetting the previous one because you'll go right back to it in a few seconds.
Buy Book Natural Relief for Adult ADHD: Complementary Strategies for Increasing Focus, Attention, and Motivation With or Without Medication
---
CBD oil is proven to reduce stress, ease digestion issues, reduce pain, alleviate headaches and much more. Trust this high-quality source from Touchstone Essentials.
"I personally use this CBD Oil. It really does work. I've used it to calm my nerves from stress, relieve headaches, cramping, and quiet the mind for sleep."
– Justin
---
The importance of attentional control
Attention isn't a singular, exclusive mental process. Most of the tasks you do require a combination of the various types of attention.
Attentional control, or the ability to alternate between and effectively use these different types, depends on other executive functions. Here are some of the most important ones:
Memory. Many tasks require you to recover things from your long or short-term memory. You need a good level of attention for that.
Planning. Other tasks require simultaneous, planned action. To do that well, you have to effectively organize and execute each and every one.
Inhibition. This is the ability to block, filter, and control the sensory stimuli around you that don't have any bearing on what you're trying to do.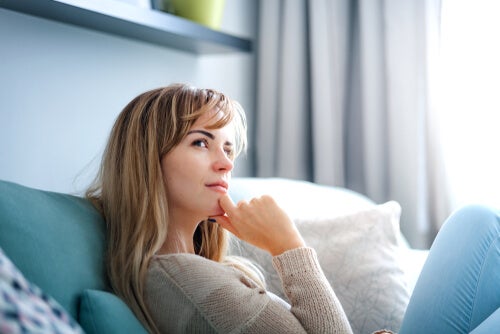 Which parts of the nervous system play a role in attention?
The reticular activating system. Attention requires the ability to take in stimuli. The periphery information around you gets processed as it travels through the brain stem.
The parietal lobe. This is an important brain structure in the spatial processing of stimuli and the allocation of resources for a particular task.
The frontal lobe. This is the conductor of your brain's orchestra. It's the part of your brain that picks out responses and motor skills to execute a specific plan and take action.
A vital tool
Attention is a complex brain function which has played a very important role in our evolution and development as a species. It's also a skill that you need to train. Any damage to the structures we just mentioned can lead to irreversible brain damage.
The four types of attention are all equally important and we use them all every day. In some cases, it's for automatic things such as eating breakfast. In others, it's for complex things such as driving in traffic. Thus, it's vital for our daily lives.
Stillness in the Storm Editor: Why did we post this?
Psychology is the study of the nature of mind. Philosophy is the use of that mind in life. Both are critically important to gain an understanding of as they are aspects of the self. All you do and experience will pass through these gateways of being. The preceding information provides an overview of this self-knowledge, offering points to consider that people often don't take the time to contemplate. With the choice to gain self-awareness, one can begin to see how their being works. With the wisdom of self-awareness, one has the tools to master their being and life in general, bringing order to chaos through navigating the challenges with the capacity for right action.
– Justin
Not sure how to make sense of this? Want to learn how to discern like a pro? Read this essential guide to discernment, analysis of claims, and understanding the truth in a world of deception: 4 Key Steps of Discernment – Advanced Truth-Seeking Tools.
---
Stillness in the Storm Editor's note: Did you find a spelling error or grammar mistake? Send an email to corrections@stillnessinthestorm.com, with the error and suggested correction, along with the headline and url. Do you think this article needs an update? Or do you just have some feedback? Send us an email at sitsshow@gmail.com. Thank you for reading.
Source:
https://exploringyourmind.com/the-four-types-of-attention/
We couldn't do it without you. 
Please make a donation so we can keep giving you the news and information they don't want you to see.