(Exploring Your Mind) Providing the right kind of emotional support for someone in need can be tricky.
Related These Cultural Myths Keep You Emotionally Sick and Unhappy in the Modern-Age
by November 30th, 2019
No doubt you've been in a situation where someone close to you was in a difficult emotional place and you weren't sure what to do. Obviously, giving emotional support is your priority, but that's often easier said than done and can leave you feeling awkward.
Some authors define emotional support as: "The establishment of a personal relationship between the affected person and the person who offers help, with the goal of providing peace and support, creating a climate of trust, reducing their fears and anxieties, encouraging their emotional expression, and helping them adapt to the problem". (Elsass, Duedahl et Cols., 1987).
When you provide effective emotional support, you create a safe space where the other person can express themselves freely without judgment. As mental health professionals, our approach is to provide a series of tools that the patient can use to resolve their problems.
If you're not a professional and you still want to help, there are many ways to provide effective emotional support.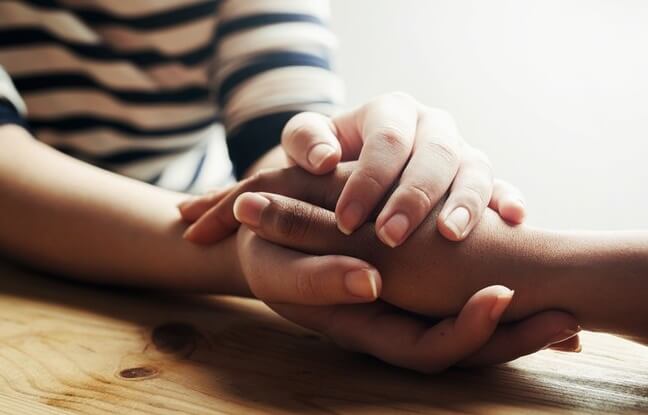 Keys to giving emotional support
1. Find an appropriate place
Look for a comfortable place, free of distractions such as TV, radio, cell phones, and other people. The other person should feel safe. Once you start talking, you should be able to go on with few interruptions.
2. Active, non-judgmental listening
Listening carefully and attentively is one of the best ways to provide emotional support. People often need someone to help them formulate an account of what happened; an account that they can work into their life story and an account they can live with.
On the other hand, listening doesn't mean offering solutions. Maybe you have a very clear idea of what you would do in their place. However, remember that they have the final say.
"The purpose of human life is to serve, and to show compassion and the will to help others."

-Albert Schweitzer-
Buy Book Awakened Empath: The Ultimate Guide to Emotional, Psychological and Spiritual Healing
3. Practice empathy
True empathy isn't exactly possible. You'll never truly be able to put yourself in someone else's shoes. Thus, when we talk about practicing empathy, we just mean attempting to see things from another person's point of view. If you're trying to provide emotional support, that's infinitely better than looking at things from your point of view. Just remember that the exercise of trying to see things through someone else's eyes is imperfect.
If the person you're talking to starts to cry, let them cry. Crying is actually one of the best ways to show emotions and heal the soul. It's one of the best ways to say "I'm human and I need your help". Whatever you do, don't interrupt them, as that could make them feel misunderstood or ashamed.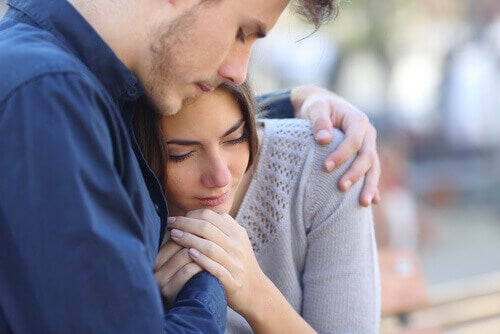 4. Show affection
In these situations, some affection is usually appropriate. It's feedback for the other person, a way of letting them know that you're listening and that you're there for them. You can give them a hug or squeeze their shoulder, whatever feels right at that moment.
5. Finding information or professional help is another way of giving emotional support
Lastly, help from qualified professionals is always beneficial. There'll be situations that require it and others that don't, but it can't hurt.
Fortunately, now people no longer think that psychologists are only for the insane. On the contrary, the general consensus is that therapy is for people who love themselves and want to take care of their mental health. Thus, if you want to provide emotional support but feel like it's out of your league, you could help your loved one find a psychologist that they can talk to about their problems.
Buy Book The School of Life: An Emotional Education
Everyone's rediscovering this complete nutrient-dense superfood. Buy now before supplies run out!
Empowder helps restore your health, improves mood, and makes you feel young again. You'll find yourself loving life, spreading joy around you as you rest safe in knowing your body is getting the nutrients it needs to keep you healthy. Not all moringa is created equal. Unlike other suppliers, Dragonfly Effect Naturals traveled directly to a high-quality source, ensuring it is premium quality while also supporting the local community by giving back. Buy Empowder Now to support your health and local farmers with your purchase. Use PROMOCODE SITS20 for a 20% discount on Empowder and all other products in your order.
Stillness in the Storm Editor: Why did we post this?
Psychology is the study of the nature of mind. Philosophy is the use of that mind in life. Both are critically important to gain an understanding of as they are aspects of the self. All you do and experience will pass through these gateways of being. The preceding information provides an overview of this self-knowledge, offering points to consider that people often don't take the time to contemplate. With the choice to gain self-awareness, one can begin to see how their being works. With the wisdom of self-awareness, one has the tools to master their being and life in general, bringing order to chaos through navigating the challenges with the capacity for right action.
– Justin
Not sure how to make sense of this? Want to learn how to discern like a pro? Read this essential guide to discernment, analysis of claims, and understanding the truth in a world of deception: 4 Key Steps of Discernment – Advanced Truth-Seeking Tools.
---
Stillness in the Storm Editor's note: Did you find a spelling error or grammatical mistake? Send an email to corrections@stillnessinthestorm.com, with the error and suggested correction, along with the headline and url. Do you think this article needs an update? Or do you just have some feedback? Send us an email at sitsshow@gmail.com. Thank you for reading.
Source:
https://exploringyourmind.com/five-keys-to-giving-emotional-support/