(Stillness in the Storm Editor) Persuasion often gets a bad wrap. We're exposed to a constant onslaught of media attempting influence our buying choices, political views, and relationship values. Understanding these things helps us guard against coercive influences. What's more, we can also learn how to interact with others, using persuasion techniques that are respectful.
The great awakening is a persuasion exercise.
Often, when we think of truth sharing, we assume that we merely need to share the truth, and others will accept it. But what we understand as truth is unique to us, a perspective on a singular reality that is totally our own. This means that all information sharing is an exercise of persuasion. Thus, to understand this communication reality, we better empower ourselves in the great work.
Related Ultimate Solutions: Why Psychology, Philosophy, and Law are the Keys to Ending Cabal Rule and a Golden Age
Furthermore, working with others to realize your goals and values requires honorable communication, if we want to be ethical.
How do you get someone to do something you want without manipulation? This is a deeper question to answer than the following discusses, however, the basic essence of honorable communication is learning how to share your goals in a way that encourages others to participate.
This requires understanding another person, their beliefs, their values, and their social attachments. Persuasion in this sense, is learning how to make an offer that is truthful, while at the same time doing so in the language the receiving party is best capable of understanding.
Consider that a parent uses persuasion to encourage their child to clean their room. A boss also uses persuasion to inspire their worker to perform a task. And a husband or wife uses persuasion in a number of ways to effect a harmonious relationship.
Behavioral modification persuasion techniques are inherently manipulative because they assume a person can't decided on their own to do something. And we use these all the time in modern day life. But there are more direct ways of encouraging cooperation, using persuasion techniques that are honest and ethical.
Buy Book Nonviolent Communication: A Language of Life, 3rd Edition: Life-Changing Tools for Healthy Relationships (Nonviolent Communication Guides)
 – Justin
by Staff Writer, August 7th, 2019
For many years, social psychology has been studying persuasion techniques that can be used to change people's attitudes and encourage people to behave in a certain way. This research not only aims to help create attractive advertising campaigns but also to promote changes towards healthy and appropriate attitudes. Welcome to the psychology of persuasion.
Defining attitude
Eagle and Chaikin define attitude as "a psychological tendency that creates favorability or unfavorability towards an object". The concept of attitude is generally represented by aspects of valency (positive or negative character of an object) and intensity (the grading of the valency).
Generally, attitude is usually either positive or negative. However, it can also be neutral or indifferent. For Rosenberg and Hovland, attitude has three components:
Affective (feelings of pleasure and dislike)
Cognitive (beliefs, opinions, and ideas)
Cognitive-behavioral (behavioral intentions or actions)
In the area of social psychology, experts have shown that there are different techniques or strategies that attempt to change attitudes. Here are some of them:
Strategies that involve a direct experience with the attitude.
Incentive-induced strategies, such as the theory of cognitive dissonance with its paradigm of induced complacency. Another example would be the change in attitude towards relative behavior when we introduce external rewards. This results in a reduction of internal motivation.
Socially mediated strategies, which we'll talk about next.
Buy Book Micro-Expressions: Reading Anyone's Hidden Thoughts
It's important to know how these persuasion techniques seek to change attitudes. Why? Because then we'll become aware of how the media try to convince us to carry out actions that we weren't even thinking about doing.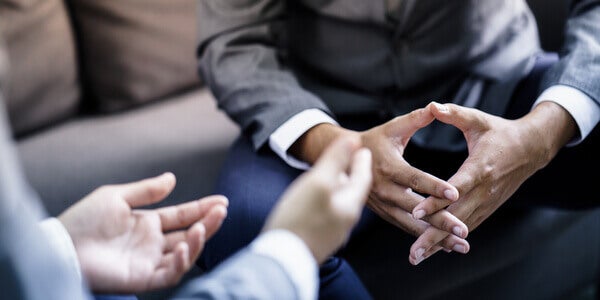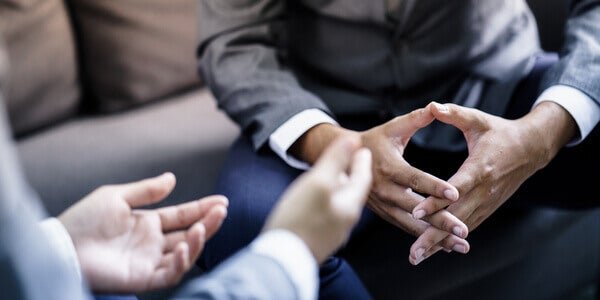 The psychology of persuasion
Certain variables are key to the psychology of persuasion in order to bring about changes in people's attitudes. Such variables are:
The attractiveness and credibility of the source.
The message either being more rational or emotional.
The information being presented with examples.
The self-belief of the receiver.
There are also techniques specially designed to influence people's behavior. The most important are the following:
Techniques based on friendship or pleasure
Being liked
This technique is based on being "likable" to others so that they're more willing to comply with our requests. For example, selecting a physically attractive man or woman in a customer service post. Or, alternatively, being very nice and courteous if we own a restaurant and want to attract customers.
When people see attractiveness in others, by the mere halo effect, they think that what they offer will be equally attractive.
Self-promotion
This is carried out by improving our personal appearance, giving off positive verbal cues (smiles, looking straight into your eyes, etc.) and associating ourselves with facts or people that our target audience likes. An example could be to invite a fashion writer to give a talk in your bookstore so that people come and listen to them and, hopefully, buy books while they're there.
Buy Book The Synchronicity Key: The Hidden Intelligence Guiding the Universe and You
Flattery
This method focuses on other people. It consists of flattering and agreeing with the target audience, as well as giving away free gifts, etc.
Techniques based on commitment or coherence:
Foot in the door
This method involves inducing the acceptance of a small initial proposal in order to increase the chances that there'll be a more lucrative purchase or deal afterward. For example, offering small perfume samples so that the public feels indebted to the company and then agrees to buy a full bottle of the perfume.
Low-balling
The customer is treated very well, but, after accepting the deal, an "unforeseen" event occurs that forces the conditions to be modified. In the end, the seller is far better off than the client. Despite all this, the buyer ends up accepting the deal, despite the change in the initial conditions.
For example, a salesman offers us a computer that includes a computer manual, a wireless mouse, and text editing software. Suddenly, they tell us that the software is no longer included but the rest of the things are. As we had already committed to the deal, we'll probably end up making the purchase.
Bait and switch
In this case, the seller or advertisement announces a product at a very good price. However, when we go to buy it, it has either run out or it isn't as good as we were led to believe. The predisposition we had to buy the item increases the chances of a sale. This often occurs even if it means us paying more than we originally thought or accepting a low-quality product or service.
An example here could be that of a store catalog which has the latest toy that our child really wants. We rush out to buy it, but when we arrive we find it has sold out or that there's another product there that resembles it, but which isn't exactly what we wanted.
Techniques based on reciprocity
Slam in the face
This consists of starting out with an extreme request. The obvious response from the other party is to reject it. However, once they reject it, you then change your request or offer to a smaller one which is really what you wanted in the first place.
An example here would be to offer someone classes for 40 dollars an hour, and when they say no, reduce the amount to 20 dollars which is what you really wanted in the first place. The other person, by means of reciprocity, is more likely to end up accepting.
Buy Book Spiritual Science: Why Science Needs Spirituality to Make Sense of the World
"And that's not all…"
An initial proposal is made, but before the person says yes or no, it's accompanied by an extra incentive that makes it even more attractive. An example here would be a telephone company offering us a phone and a contract, and then "suddenly" deciding they'll give us a landline as well.
Slap on the shoulder
The whole theory here is based on establishing a relationship with the target person. The idea is that this person will then feel obliged to accept our requests.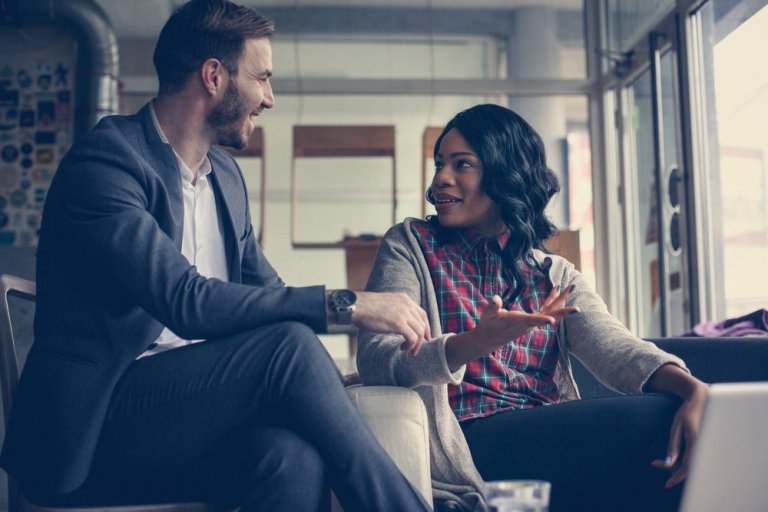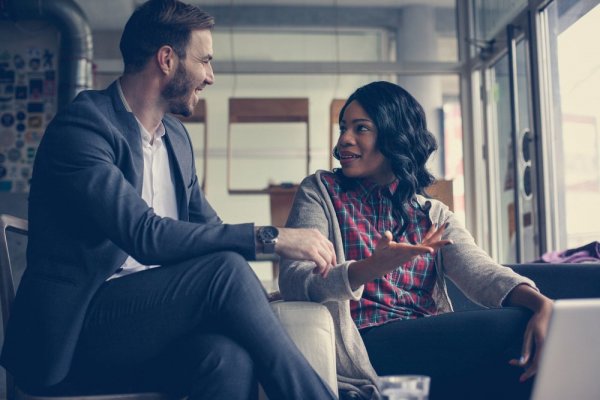 Techniques based on scarcity
Playing hard to get
This is where you suggest that something is hard to find or difficult to obtain in order for it to seem more attractive and increase its likelihood of acceptance. It's very common in romantic relationships. The harder it becomes to be with someone, the more attractive it seems to us.
Buy Book Spiritual Science: Why Science Needs Spirituality to Make Sense of the World
Deadline
A period is established after which the product will no longer be available. A classic example would be Black Friday.
Other tactics to gain acceptance:
Piquing their curiosity. Attracting the attention of the target audience so as not to receive an automatic rejection.
Putting others in a good mood. Entertaining the person who's going to receive the message with the intention of making them feel good. This will reduce the likelihood that they'll reject the message.
Complaining. It's also possible to persuade others to change their attitudes towards other people by expressing discontent, dissatisfaction, or resentment. It's been shown that women complain less and they do it more specifically. They're also more sensitive to their relatives' complaints.
Conclusion
We're continually bombarded by persuasive techniques everywhere we go. In our society, changing people's attitudes is an objective that the media, companies, and politicians use to try to sell us products and ideas that we probably don't need in our lives. Products that we didn't plan to buy or buy in to.
By becoming familiar with the psychology of persuasion and the techniques that are used to try to change our attitudes, we'll become more aware of all their tricks so we don't fall into their traps. Quite often they don't just try to manipulate us into making a purchase, but they also try to obtain our data for free.
It's important to know that many of the things we've purchased in the past we didn't really need. We've acquired them due to social influence rather than by our own will.
We have to learn to discern when we're about to bite the bait of persuasion, or when we're making a free choice. This way, we'll feel more responsible for our own decisions and not so influenced by others.
---
CHEMTRAIL PROTECTION AT LAST!
Worried about toxins from geo-engineering? Headaches, digestion issues, emotional problems? You might be chem-sick. Detox NOW with:
Pure Body Digest Detox and Pure Body Extra Strength Cellular Detox
Stillness in the Storm Editor: Why did we post this?
Psychology is the study of the nature of mind. Philosophy is the use of that mind in life. Both are critically important to gain an understanding of as they are aspects of the self. All you do and experience will pass through these gateways of being. The preceding information provides an overview of this self-knowledge, offering points to consider that people often don't take the time to contemplate. With the choice to gain self-awareness, one can begin to see how their being works. With the wisdom of self-awareness, one has the tools to master their being and life in general, bringing order to chaos through navigating the challenges with the capacity for right action.
– Justin
Not sure how to make sense of this? Want to learn how to discern like a pro? Read this essential guide to discernment, analysis of claims, and understanding the truth in a world of deception: 4 Key Steps of Discernment – Advanced Truth-Seeking Tools.
---
Stillness in the Storm Editor's note: Did you find a spelling error or grammar mistake? Send an email to corrections@stillnessinthestorm.com, with the error and suggested correction, along with the headline and url. Do you think this article needs an update? Or do you just have some feedback? Send us an email at sitsshow@gmail.com. Thank you for reading.
Source:
https://exploringyourmind.com/get-to-know-the-psychology-of-persuasion/