Body For Awareness Project: Your clothes, your body, your truth. On Sale Now.
(Daisy Hernandez) We can't be the only ones in the vast expanse of the cosmos … right?
Related History's Most Famous Artworks 'Littered with Aliens and UFOs'
by Daisy Hernandez, July 15th, 2019
Are aliens real? We don't know for sure, but we want to believe.
Outer space is a vast expanse that we have so much more to learn about, which is why it's hard to flat-out deny the possibility that other intelligent lifeforms exist. New species are continually being discovered in the ocean, and some animals thought to be long gone have emerged from the thick cover of jungles and the deep sea to be rediscovered.
If life can exist—and persist—in seclusion and in some of the harshest conditions on Earth (just look at tardigrades), it's likely that other interplanetary lifeforms have evolved and acclimated to conditions in space, too.
Watch The Day Before Disclosure
The renowned science writer Arthur C. Clarke once said, "Two possibilities exist: Either we are alone in the universe or we are not. Both are equally terrifying." Several discoveries and theories from some of the greatest minds in science point to the likelihood that there is something beyond us in the universe, so there's a pretty decent chance we have neighbors somewhere in the ether. Consider the evidence.
2
UFOs Piqued the Pentagon's Interest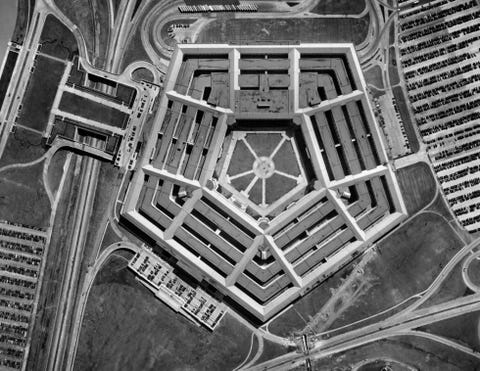 In 2007, the Department of Defense (DoD) created a program called the Advanced Aerospace Threat Identification Program (AATIP) to study "space-related phenomena that could not be easily explained, usually involving the appearance of high-speed, unidentified aircraft," per New York magazine's Intelligencer.
The covert program was headed by military intelligence official Luis Elizondo, who sought to investigate reports of UFO encounters. A decade later, Elizondo quit working at the Pentagon and confirmed AATIP's existence to the New York Times.
4
Oumuamua: Alien Craft or Asteroid?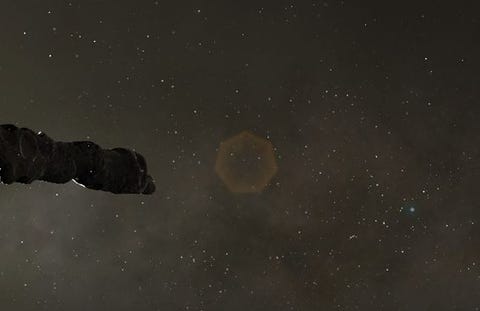 MARK GARLICK/SCIENCE PHOTO LIBRARY
GETTY IMAGES
Stillness in the Storm Editor: Why did we post this?
The preceding information presents information that builds a case for the existence of extraterrestrial life in the universe, which some claim has already made contact with humanity. While these claims remain largely unconfirmed, in a substantive and comprehensive way, an individual can contemplate their meaning, and in the process, catalyze the mind for greater awakening. This information also helps dispel the false reality pushed by the Deep State, which is essential so as to liberate the individual from the fetters of disillusionment related fundamentally myopic and depreciated view of cosmic realities and ultimate identities.
– Justin
Not sure how to make sense of this? Want to learn how to discern like a pro? Read this essential guide to discernment, analysis of claims, and understanding the truth in a world of deception: 4 Key Steps of Discernment – Advanced Truth-Seeking Tools.
---
Stillness in the Storm Editor's note: Did you find a spelling error or grammar mistake? Send an email to corrections@stillnessinthestorm.com, with the error and suggested correction, along with the headline and url. Do you think this article needs an update? Or do you just have some feedback? Send us an email at sitsshow@gmail.com. Thank you for reading.
Source:
https://www.popularmechanics.com/space/g28364054/are-aliens-real/