(Cosmic Convergence) Did Clinton receive the same news as the Bush Family?
Related George H.W. Bush: The Secret History of the 41st President of the United States
by Staff Writer, December 7th, 2018
Now here's the telling sequence of events involving the Bush family presented in both video and graphics: Something very BIG just happened at the Bush memorial service in D.C. (Graphic + Video)
Something definitely went down at that memorial service.
Buy Book The Bush Crime Family: The Inside Story of an American Dynasty
Even Joe Biden received a mysterious note, followed by obvious surprise for those who saw it.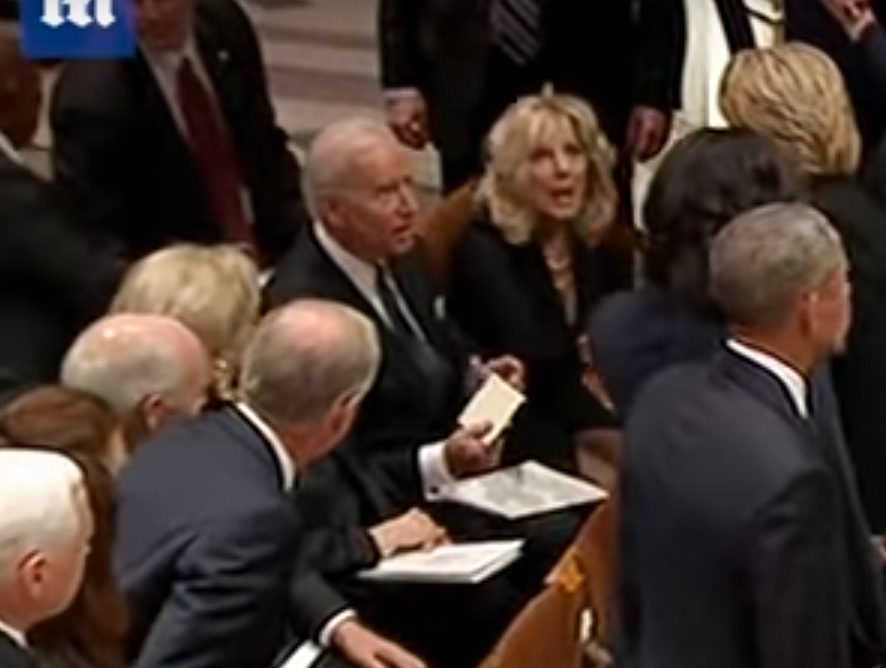 Buy Book The Power and the Glory: Inside the Dark Heart of Pope John Paul II's Vatican
Not sure how to make sense of this? Want to learn how to discern like a pro? Read this essential guide to discernment, analysis of claims, and understanding the truth in a world of deception: 4 Key Steps of Discernment – Advanced Truth-Seeking Tools
---
Stillness in the Storm Editor's note: Did you find a spelling error or grammar mistake? Send an email to corrections@stillnessinthestorm.com, with the error and suggested correction, along with the headline and url. Do you think this article needs an update? Or do you just have some feedback? Send us an email at sitsshow@gmail.com. Thank you for reading.
Source:
http://cosmicconvergence.org/?p=29003