(Enerchi) Here the some of the latest QANON postings for January 18th and 19th. One of the posts from QANON suggest #massarrests of public government officials are forthcoming due to the FISA MEMO.


Related Basics of the #QAnon Phenomenon (Video)
Source – AscencsionWithEarth


by Enerchi, January 19th, 2018
Here are some tweets talking about what was seen on the MEMO….
I have read the memo. The sickening reality has set in. I no longer hold out hope there is an innocent explanation for the information the public has seen. I have long said it is worse than Watergate. It was

#neverTrump

&

#alwaysHillary

.

#releasethememo

— Steve King (@SteveKingIA) January 19, 2018
I viewed the classified report from House Intel relating to the FBI, FISA abuses, the infamous Russian dossier, and so-called "Russian collusion." What I saw is absolutely shocking.

This report needs to be released–now. Americans deserve the truth. #ReleaseTheMemo pic.twitter.com/oP2UNujKQL

— Mark Meadows (@RepMarkMeadows) January 19, 2018
Here are some main stream media reports on this "shocking" memo…
'Worse Than Watergate': 'Shocking' House Intel Memo Allegedly Reveals FISA Abuse by Senior DOJ and FBI Officials 
Here are the QANON posts from the 18th and 19th of January…….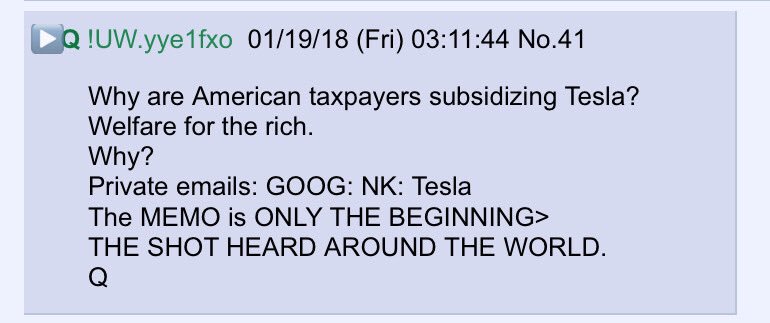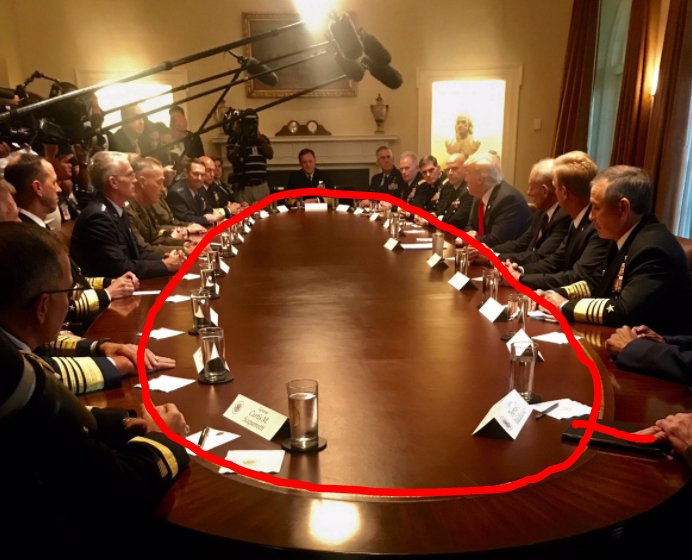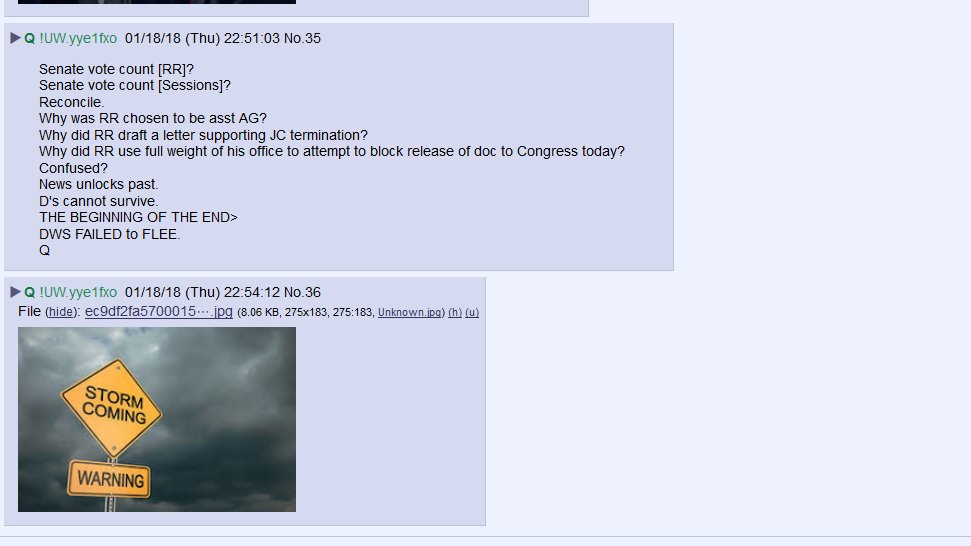 _________________________
Stillness in the Storm Editor's note: Did you find a spelling error or grammar mistake? Do you think this article needs a correction or update? Or do you just have some feedback? Send us an email at [email protected] with the error, headline and url. Thank you for reading.
(Visited 42 times, 1 visits today)