(Stillness in the Storm Editor) I will be appearing as a guest on Fade to Black, Tuesday September 5th, 2017, from 7:30pm to 10:30pm PST. Host Jimmy Church and I will be discussing all sorts of things, to include the age of disclosure, truth, wisdom, and intrinsic knowledge. 

You can listen to the show live at jimmychurchradio.com. I will also embed the Spreaker player in this article once the show begins. 
Listen to "Ep. 715 FADE to BLACK w/ Justin Deschamps : Age of Disclosure : LIVE" on Spreaker.
– Justin
Age Of Disclosure On Truth, Wisdom, And Intrinsic Knowledge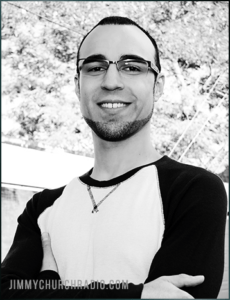 Justin Deschamps was born in Portland Maine and grew up in the Boston area. As a Physics, Psychology and Spirituality student, he has been searching for truth all his life, looking to make sense of all the insanity of this world. In that time, he has developed a holistic body of knowledge, linking science, philosophy and spirituality into a single framework of ever expanding understanding.
He wants share what he has with the world, becoming teacher to some and student to all others. His goal is to help himself and others become better truth seekers. And with the wisdom gained in the process, make this planet the paradise it was meant to be. He says he is happy to give back to a world and universe he received so much from.
The path of truth in a world of deception is not a lonely journey; Together we can make this world a better place. Each of person is essential for gaining a complete picture of the whole truth. Setting aside egocentric concepts of what is "right and wrong," people can begin to walk the path of truth as one people, united for change. To find that inner light and radiate it outwardly for all to see.
Website: http://www.stillnessinthestorm.com
_________________________
Stillness in the Storm Editor's note: Did you find a spelling error or grammar mistake? Do you think this article needs a correction or update? Or do you just have some feedback? Send us an email at sitsshow@gmail.com with the error, headline and url. Thank you for reading.