This is an older video from 2012 with Dr. Michael Salla supporting much of the information being disclosed by Corey GoodETxSG as summarized by David Wilock and many others recently.
This is an eclectic interview discussing a great deal of information, from Freemasonry, to the Grey's, ancient civilizations, Stargates, DNA manipulation, Occult analysis of the ET agenda and contact, Esoteric Symbolism, and so much more. Rarely are these topics discussed as a synthesis of information, placing many data points on the table for discussion and contemplation. 
I find it helpful to look back to older data to see how well it correlates to newer information, allowing our intuitive and critical thinking skills to come to the fore and discern how well we have grounded the knowledge.
So much more information has come out regarding ET contacts and races, it is a good study in discernment to see how we tend to speculate and form worldviews with the little data we available at the time. This is why we constantly emphasize not forming rigid beliefs and absolute conclusions, because as new information becomes available, it changes our understanding and by extension our perspectives. 

Always keep an open mind and be willing to reconcile new information into your thought processes, this way we change and evolve as the narrative changes to reflect the truth of what IS more accurately. 
I suspect that we have less then 1% of all the data available about our true history, which means any beliefs formed in the past are going to be altered greatly as disclosure continues.
For a compilation of newer disclosures about the ET and Secret Space Program Narrative See these articles:


David Wilcock Major Update: History of 'Old One's', Draco's, SSP, Plan for Disclosure in 2015, Cabal Surrender, Sphere Beings, and Much More
David Wilcock: Stargates, Consciousness Tech, Draco "Fear Food" & Methods of Personal Transformation, ET Contacts | Analysis of Fade to Black May 26th 2015
Other Michael Salla updates here
For our analysis of much of this information see our posts here.
– Justin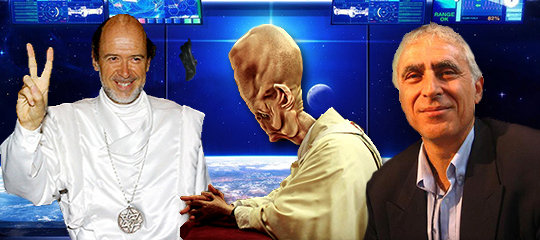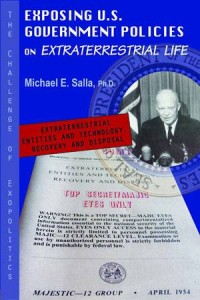 Corey Goode and the Sphere Alliance are cooperating with Dr. Michael Salla to disclose the Secret Space Program. Is there a battle raging between the Dark Fleet and Solar Warden?
How is the Vatican responding to ET Disclosure? Will they position themselves to be the emissaries of Jesus to the stars?
How far should we go when looking into Earth's Space Programs and the UFO phenomenon? From Billy Meier's photographs to the latest Roswell Slides, evidence is showing us that much more is happening than we are told. Why is Rael the ambassador of the extraterrestrial Elohim?
What would you say to extraterrestrials about Earthlings? Could you be the ET ambassador?
Listen on: FreemanTV | Stitcher | iTunes | YouTube | RSS
Dr. Salla founded the Exopolitics Institute (2005) and the Exopolitics Journal (2006). He has co-organized four international conferences on extraterrestrial life and Eath Transformation on the Big Island of Hawaii. Dr Salla is the host of ExoNews.TV and has appeared in hundreds of radio and television shows and international conferences for his research on exopolitics and international conflict.
Dr. Michael Salla on the Freeman Perspective 2006
_________


Source:


http://freemantv.com/secret-space-program-revealed-solar-warden-dr-salla/

(Visited 422 times, 1 visits today)