If you missed Update 19A it can be found here: Globalist Agenda Watch 2015: Update 19B.
– Justin
[Update 19C – 9 March 2015]
>>> Concerns over Greece are not restricted to Syriza, but also to the leftwing party's choice as coalition partner: nationalist party Independent Greeks (Anel), a party that has also taken a pro-Russian line, according to Ukrainian researcher Anton Shekhovtsov.
Panos Kammenos, founder of Anel and Greece's new defence minister, was quoted in Greek media as saying in May 2014, in the aftermath of the annexation of Crimea, that "we publicly support President Putin and the Russian government who have protected our Orthodox brothers in Crimea".
Shekhovtsov revealed that Kammenos visited Moscow on January 15, 2015, at the peak of the fierce election campaign, to meet with Putin's parliamentary allies in defence and foreign affairs. After the meetings, Kammenos declared his opposition to EU sanctions on Russia: "Anel is ready to create a European-wide group involving political forces from South European countries, the economy of which has been damaged as a result of the EU economic sanctions against Russia," he said. "The aim of this group will be a reversal of this process that affects more the EU countries and less Russia," he said, as quoted by Shekhovtsov.
Shekhovtsov posted photos of the meetings. "With Russian tool Panos Kammenos as new Greek Minister of Defence, Nato information security is obviously at risk," he commented. In addition, Syriza's 2013 manifesto calls for Greece to exit Nato. <<<
I found another account of Kammenos' interaction with the Russians in mid-January on the Peacekeeper.ru site: 
Independent Greeks Party Leader Calls For Lifting The Sanctions Against Russia
…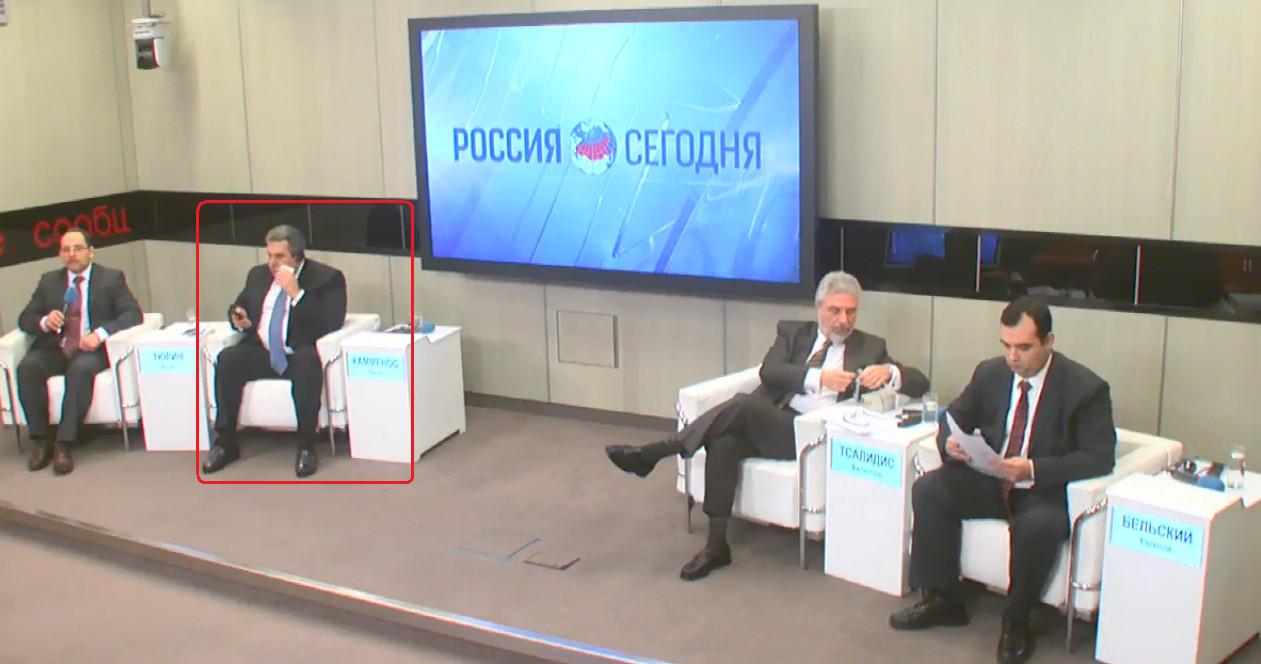 >>> A roundtable discussion 'The parliamentary elections in Greece: a change of course and exit from the euro zone' took place in Rossiya Segodnya news agency on Wednesday, January 14.
The discussion was attended by the leader of Independent Greeks opposition party Panos Kammenos, Institute of geopolitical issues Director Philippos Tsadilis, Russian Peacekeeper web review Chied Editor Evgeny Belsky, Russians Abroad Institute Deputy Director Alexander Shchedrin and InfoRos information agency Chief Editor Denis Tyurin. <<<
So 11 days before the Greek elections, Kammenos was talking to the Russians about "a change of course and exit from the Euro Zone."
Much love and more to come…
For the previous updates in this series, 
click here
.
_________


Source:
http://redefininggod.com/2015/02/globalist-agenda-watch-2015-update-19a-the-greek-peoples-revolution-and-the-new-european-renaissance-brought-to-you-by-the-nwo/
(Visited 619 times, 1 visits today)