FINALLY we are elated to share that we will be in Morocco by next Wednesday (02/12/14). This has been a big challenge for us, and the experience was and will continue to be very rewarding. For the initial story about our adventure and why we asked for help see this post.



Hard Numbers for the Trip
We want to go ahead and reveal to everyone what this actually took on our part, and just how important everyone's help has been. The following is a tally of the costs associated with going and where we got the funds to make that a reality.



Expenses:
Flight to Barcelona from Tampa – $1198 (2x Tickets)
Flight to Tangier from Barcelona – $254 (2x Tickets)
Passport Fee and Service Fee – $774 (2x Passports with Expedited Service)
MacBook Pro and Upgraded OS – $674
Housing Expenses in Morocco – $500
Total = $3400


Funds:
Donations – $1127
Car Sale – $1740
Old iMac 27″(to large to transport to Morocco) –  $900
Assorted Household Items sold – $1200
Total = $4967
Even though we did not reach the general goal of $2000 in donations we have gotten enough when we needed it to push the other items through. $1500 is what we are roughly left with after selling our belongings. This will go fairly quickly with traveling costs yet to be accounted for and we still will be living in Morocco for some time without any known income other then ad revenue. Hopefully money will not be as much of a necessity soon with these intentional communities!



Julian and I went to the OPAL meet up at Siesta Keys this last Sunday and while there we were actually on a Lamplight Group radio show where we talked a little more about our plans for Morocco. As well as why we are going.
Listen here:  http://www.blogtalkradio.com/soul_talk/2014/02/03/lamplight-group-radio-show 
Thank you all so much for your support. We are going to be doing what we can to generate revenue in Morocco, Julian will hopefully be able to sell some of his photography and I will be looking for opportunities with my writing.



We greatly appreciate your continued support and hope that if you find value in our work you consider an exchange of value in the future. We are still going to provide data we find interesting and inspiring, as well as doing more original work to help expand consciousness and BE the Change we want to see in OUR world!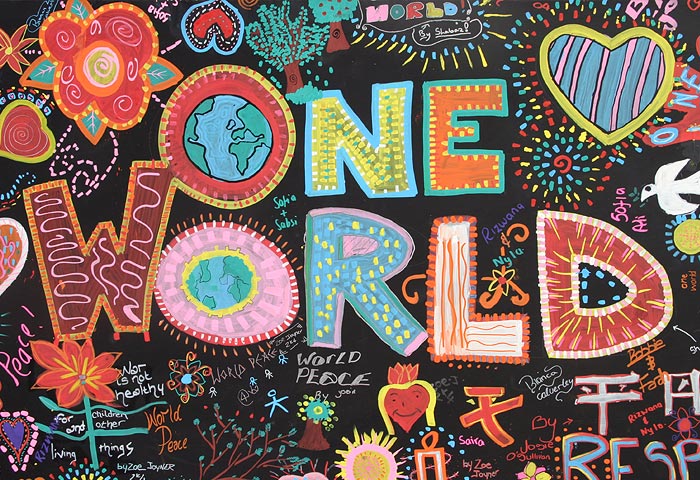 Photo credit www.oneworldweek.com
(Visited 498 times, 1 visits today)