This is the event that is also taking place seemingly in alignment with a potential event in May happening in Morocco. Whether they happen on the same day is not what is important. These events represent an energy that is being released into the world at this time. That energy is unity, we are all re-membering what it is we really came here for, that being different for every soul. From that foundation of unity what will you create, how will you be that change you wish to see? I suggest if you haven't seen the latest post by Brian Kelly, check it out HERE to see what I am referring to. – Julian 
A gathering of Souls to Celebrate the Oneness that is all of us, inspired by a vision that Jeremy McDonald received from spirit in 2008 for souls to celebrate and converge together to collectively expand consciousness and with the energy built each person will take that energy out into the world to expand consciousness by touching souls after the gathering.

It is the Oneness we celebrate within each of us that will change our world and bring it back into alignment with our authentic state of being in flow with spirit.

This vision was further supported by his mother Laurie McDonald by having a dream as well in 2008 about a gathering in the future. She saw herself and Jeremy being taken to New Mexico/Arizona to an Indian Reservation and being brought there by a soul working for Indian Affairs. This vision happened in 2012 when the first Annual Gathering of Healers at the Navajo Nation at the Tsehootsooi Medical Center.

This gathering was created by Mechelle Morgan Flowers with the help of her sister (in spirit) was confirmation of what Jeremy and his mother saw about a celebrations happening around the globe.

This vision from spirit that has been supported by many and affectionately called a spiritual Woodstock by Virginia Drake is now opening up and having life breathed into it by the Universe.

The momentum built into a reality when Jeremy and Elena Jones came back together to facilitate an experience of souls coming together in co-creation.

This gatherings intention is to bring Souls from all over the Globe and build an energy that will ripple peace, love, harmony and celebration of oneness within the world. We feel this in our hearts and it resonates out into the consciousness on a cosmic level. It is the Lamplight Group and Alma Quests hope that you will come and co-create a space of love, healing and harmony.

Get READY!

On behalf of Lamplight Group and Alma Quest we do hope that if you hear the call that you will be able to attend this event.
At Sacred Lands
Over 70 Peacocks at Sacred Lands
Many Paths and several different species of wildlife are preserved on this sacred site.

The energy of love that is here will surely heal many.
This land was inhabited by the Tocobaga Indians 
approximately 500 to 1,000 years ago. (900s to 1500s AD)
A rich and sacred history is held in this land with a powerful energy of love that can be felt while you are in attendance.
If you feel you would like to have one of these gatherings in your local area please contact Elena Jones or Jeremy McDonald. If you have any questions as well.. please feel free to ask.
Elena Jones: [email protected]
Jeremy McDonald: [email protected]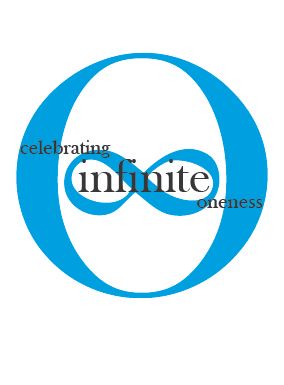 Source: http://www.celebratinginfiniteoneness.com/2014/01/about-event.html#more
(Visited 199 times, 1 visits today)