Obama nominates drone program proponent to lead DHS
Published time: October 18, 2013 16:28
Edited time: October 18, 2013 18:15
Source
President Barack Obama has chosen a former Pentagon attorney who defended the extrajudicial killing of American citizens to man the helm of the United States Department of Homeland Security and replace outgoing Secretary Janet Napolitano.
Jeh Johnson, a general counsel for the Pentagon during the president's first term in office, was named by Mr. Obama as his choice for new DHS secretary during a Friday afternoon press conference.
…
Johnson also served as general counsel during the height of the
WikiLeaks
scandal that involved the unauthorized disclosure of hundreds of thousands of sensitive documents. In a letter to the whistleblower organization published in August 2010, Johnson blamed WikiLeaks for their "illegal and irresponsible actions," and said that the leaking of classified materials aided America's enemy in "their own terrorist aims." Earlier this year, a military judge said that Chelsea Manning, the Army analyst who admitted to giving those files to WikiLeaks,
did not aid Al-Qaeda
by supplying the website with documents.
Johnson said in the same letter that the Pentagon "demands that NOTHING further be released by WikiLeaks, that ALL of the US Government classified documents that WikiLeaks has obtained be returned immediately and that WikiLeaks remove and destroy all of these records from its databases."
Mr. Obama officially nominated Johnson at a 2 p.m. meeting, paving the way for the Senate to formally decide if they will appoint the president's pick.
"If confirmed by the Senate, I promise all of my energy, focus and ability towards the task of safeguarding our nation's national and homeland security," Johnson said after being introduced by the president.
For the entire article: http://rt.com/usa/obama-jeh-johnson-dhs-378/


Departing DHS secretary warns of 'serious' cyber-threat, devastating natural disaster
Published time: August 28, 2013 03:54
Edited time: August 28, 2013 06:19
Source
The departing US Homeland Security Secretary used her farewell speech to warn the nation's leaders of an impending "serious" cyber-attack as well as a natural disaster, the impact of which will dwarf Hurricane Sandy and other disasters in recent memory.
Brought to you by HAARP, Agenda 21, etc.
"Many things still need tending, and my successor will most certainly have a full plate on his or her hands," she said, adding that she faced "many challenges" over the past four years, including Hurricane Sandy in 2012 and the Deepwater Horizon oil spill two years before that.
Napolitano, whose Department of Homeland Security was created in the wake of the September 11, 2001 terrorist attacks and is primarily responsible for immigration and airport security, said the agency launched a "historic" effort after the attempted "underwear bombing" in 2009. The Transportation Security Administration (TSA) helped coordinate screening efforts against "nonmetallic devices" in 190 countries, she said.
"The lesson is clear: For every attack we experience, every threat we face and every piece of intelligence we come across, we learn," she continued. "And we get stronger and more nimble." On Christmas Day 2009 a bomber managed to board a plane from Amsterdam to Detroit, Michigan armed with an explosive. Napolitano did not mention how the bomber was able to subvert security or her much-maligned comment at the time asserting that "the system worked."
The "bomber" was assisted by a man in a suit who is never mentioned in "official" reports. 
"From that attempted attack, we learned that relevant information possessed by US Customs and Border Protection needed to be available overseas – at the point of departure for this US. We fixed that," she said. "We learned that our adversaries were moving to non-metallic devices. We adapted our screening technology and tactics to counter that."
"You will also have to prepare for the increasing likelihood of more weather-related events of a more severe nature as a result of climate change, and continue to build the capacity to respond to potential disasters in far-flung regions of the country occurring at the same time," she said. "You will also need a large bottle of Advil."
I do believe this is telling of the intentions of the powers that were. 
For the entire article: http://rt.com/usa/janet-napolitano-farewell-speech-084/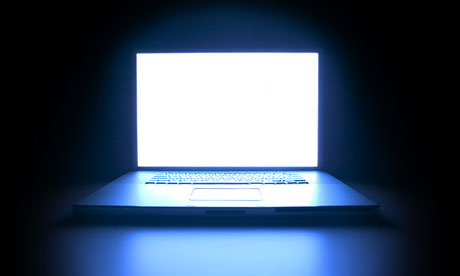 DHS defends suspicionless searches of laptops and cell phones
Published time: June 06, 2013 17:42
Source
The United States government doesn't need a reason to seize and search the cell phones, laptops and other electronic devices of Americans entering the country, according to a Department of Homeland Security document provided to the press this week.
The DHS has long insisted that border agents and immigration officers are allowed to collect the electronics of US citizens crossing into the country without reason or cause, but a December 2011 document made public this week once and for all shines a light on a sparsely discussed security-measure that has attracted the attention of privacy advocates and others who've equated the practice as a constitutional violation.
The American Civil Liberties Union and the Associated Press jointly filed a Freedom of Information Act request for the document earlier this year after the DHS published a two-page executive summary briefly explaining the results of an audit conducted by the department's Office for Civil Rights and Civil Liberties. In that statement, the DHS auditor concluded that Customs and Border Protection agents and officers with Immigration and Customs Enforcement were not violating either the First or Fourth Amendments to the US Constitution by seizing the electronics of Americans without clear suspicion of a crime.
"We conclude that CBP's and ICE's current border search policies comply with the Fourth Amendment," Tamara Kessler wrote for the Office for Civil Rights and Civil Liberties in the summary. "We also conclude that imposing a requirement that officers have reasonable suspicion in order to conduct a border search of an electronic device would be operationally harmful without concomitant civil rights/civil liberties benefits."
Now with the full 23-page paper in their possession — albeit a version that's seen a fair share of redactions — the AP and ACLU have published the document in order to expose a post-9/11 policy that has remained intact under President Barack Obama, but to little discussion.
"This is striking," ACLU fellow Brian Hauss wrote Wednesday, "because it is the first time, as far as we know, that the government has explained why purely suspicionless searches supposedly enhance security."
The government's reasoning, according to the document, is that the blanketing ability to collect and assess the devices of anyone thought to be entering the country is crucial to thwart high crimes. That being said, the government attests that requiring actual probable cause before seizing a device would, in the eyes of the DHS, hinder their ability to counter terrorism.
"[A]dding a heightened [suspicion-based] threshold requirement could be operationally harmful without concomitant civil rights/civil liberties benefit," the document found. "First, commonplace decisions to search electronic devices might be opened to litigation challenging the reasons for the search. In addition to interfering with a carefully constructed border security system, the litigation could directly undermine national security by requiring the government to produce sensitive investigative and national security information to justify some of the most critical searches."
"Even a policy change entirely unenforceable by courts might be problematic," it continued. "Under a reasonable suspicion requirement, officers might hesitate to search an individual's device without the presence of articulable factors capable of being formally defended, despite having an intuition or hunch based on experience that justified a search."
Speaking to AP, ACLU staff attorney Catherine Crump said the government's reasoning is "just not good enough" and demonstrates purely inadequate reasoning.
"A purely suspicionless search opens the door to ethnic profiling," Crump said.
Hauss, the legal fellow for the group's Speech, Privacy and Technology Project, said the government's line of thought in defending the policy is faulty for a few different reasons. "DHS claims that giving Americans the opportunity to challenge laptop searches in court would lead to the divulgence of national security secrets, but this is obviously wrong," he wrote. "The government has numerous resources at its disposal to prevent the disclosure of sensitive information. The 'state secrets privilege,' to take just one example that is used in court cases, has been criticized on many grounds, but no one has ever seriously suggested that its protections are too anemic. Although DHS might fear the prospect of being called into open court to explain its actions, executive accountability before the law is the bedrock on which our system of constitutional self-government is built."
Last year, the US Supreme Court upheld an earlier ruling that legally permitted the use of suspicionless roadblocks anywhere within 100 miles of an international border, subjecting nearly 200 million Americans around the country to spontaneous and sporadic inspections of vehicles and their possessions.
On Tuesday, ACLU spokesperson Peter Boogaard told Bloomberg News that a 2009 policy change restricted how long the DHS can hold on to seized electronics. Earlier this week, though, it was suggested that the department did not necessarily see any problems with duplicating that information to be held on to indefinitely.
David House, a founding member of the Bradley Manning Support Network, sued the DHS in 2011 after his computer and cell phone were seized after an international flight he was on landed at O'Hare International Airport in Chicago. On behalf of the ACLU, House sued DHS Secretary Janet Napolitano on the accusation that his belongings were searched solely on the basis of his association with the Support Network, an organization that has paid in full the legal bills for the 25-year-old Army private accused of committing espionage and aiding terrorists by sharing sensitive files with the website WikiLeaks. House's devices were held for 49 days by ICE — longer than the 30 days allowed legally — and the contents of those electronics were copied by investigations. House dropped his lawsuit last after the DHS agreed to delete its copy of the data.
"They're giving us exactly what we wanted," House told Wired.
Source: http://rt.com/usa/searches-laptops-phones-cell-336/
Homeland Security under investigation for massive ammo buys
Published time: April 30, 2013 19:37
Edited time: May 01, 2013 17:09
Source
The Department of Homeland Security is under investigation for purchasing large stockpiles of ammunition, days before legislation was introduced that would restrict the amount a government agency can legally buy.
The Government Accountability Office is now conducting the investigation into the alleged DHS purchases, which is "just getting underway," GAO spokesman Chuck Young told US News & World Report.
DHS officials have repeatedly denied stockpiling ammunition, but AP reports claim that the agency plans to buy more than 1.6 billion rounds of ammunition over the next four or five years, and has already bought 360,000 rounds of hollow point bullets and 1.5 billion rounds in 2012.
DHS claims that it is buying ammo in bulk to save money, but experts have pointed out that hollow point bullets cost nearly twice as much as full metal jacket rounds. They also explode on impact for maximum damage, which has caused some Americans to wonder what purpose they would serve the DHS domestically. Purchasing 1.6 billion rounds of ammo would also give DHS the means to fight the equivalent of a 24-year Iraq War. Members of Congress say the DHS has repeatedly refused to tell them the purpose of procuring such large amounts of ammo.
"They have no answer for that question," Congressman Timothy Huelscamp told Infowars in March, pointing out that the purchases are being made at a time when sequestration should be limiting the agency's spending. "…We're going to find out… I say we don't fund them until we get an answer."
DHS officials testified last week that it was only planning to purchase up to 750 million rounds of ammunition for training centers and law enforcement over the next five years. The agency's spokesman, Peter Boogaard, told Congress that the media reports are 'misleading'. But Boogard also mentioned a second five-year contract for up to 450 million rounds of ammunition for law enforcement purposes. Together, the two DHS contracts for ammunition would result in purchases of up to 1.2 billion rounds of ammo.
"With more than 100,000 armed law enforcement personnel in DHS, significant quantities of ammunition are used to support law enforcement operations, quarterly qualifications, and training, to include advanced firearms training exercises," Boogard said.
But the DHS testimony did not provide an adequate explanation for the large amount of ammo it plans to procure, prompting a GAO investigation at approximately the same time as the introduction of the AMMO Act.
The new legislation, which was introduced in both the Senate and the House on Friday, would prevent government agencies from buying any more ammunition if its stockpiles are already larger than what they were in previous presidential administrations.
Proponents of the bill suspect that government agencies may be making large ammunition purchases to keep the supplies out of the hands of Americans at a time when the administration has been trying to reduce gun violence.
"President Obama has been adamant about curbing law-abiding Americans' access and opportunities to exercise their Second Amendment rights," US Sen. Jim Inhofe, who introduced the bill, said in a news release. "One way the Obama Administration is able to do this is by limiting what's available in the market with federal agencies purchasing unnecessary stockpiles of ammunition… [DHS] has two years worth of ammo on hand and allots nearly 1,000 more rounds of ammunition for DHS officers than is used on average by our Army officers."
Congressman Frank Lucas cited an ammunition shortage in Oklahoma and blamed the DHS for taking away Americans' Second Amendment rights by removing ammo from the market.
The GAO investigation will attempt to determine whether there truly is a reason for the large ammo purchases, or whether DHS is simply buying large quantities to save money in the long run.
Source: http://rt.com/usa/dhs-ammo-investigation-napolitano-645/
(Visited 351 times, 11 visits today)